Aerosols and half masks, which are practically invisible in the air that we breathe, are among the most dangerous health hazards in the work environment. Filtering half masks that provide protection against these hazards are divided into three types depending on the protection class – FFP1, FFP2, and FFP3.
Importance of respiratory protection
Dangerous particles can be carcinogenic or radioactive or damage the respiratory system over decades, leading to the slow development of severe diseases. At best, workers only have to deal with unpleasant odours. Respiratory half masks protect the wearer against water and oil aerosol particles in three classes, smoke and dust in the workplace, with their protective function being standardised all over Europe according to EN 149. They are known as particle-filtering half masks or dust masks.
How does a filtering half mask work?
Filtering half masks ensure protection against dust, smoke, and mist (aerosol), but not against steam or gas. The classification system includes three FFP classes, with FFP standing for "filtering face piece". Filtering half masks cover your nose and mouth. Filtering half masks include various filter materials and the mask itself. Half masks are recommended for working environments, in which the workplace exposure limit is exceeded, i.e. the maximum permissible concentration of dust, smoke, and aerosols in the inhaled air that is not harmful to health. If it is exceeded, it is necessary to use respiratory protection.
What factors do filtering half masks protect against?
FFP1, FFP2 and FFP3 protection classes ensure respiratory protection against various concentrations of contaminants depending on the total leak rate and filtration of particles up to 0.6 μm. The total leak rate is caused by filter permeability and leakage when the mask is in contact with the nose and face, which can be largely prevented using a system of filtering half masks that we have on offer. They have been adapted to the anatomical structure of these body parts as well as possible. With innovative filter technology, breathing resistance is still low, while the particles stopped by the filter do not make it difficult to breathe even if the mask is used several times.
FFP1
FFP1 5110 disposable filtering half mask.
Latex, silicone, and PVC-free. Dolomite tested.
It holds the following certificates:
Quality assurance
EU certification
Certificates
The half mask shape is maintained even in moistened and harsh environments. Ultra-soft hypoallergenic Willtech™ flange seal with absorption properties and a tight sealing film for exceptional comfort and a perfect fit.
Preformed and coloured nosebridge to save time to perfectly adjust the mask and to instantly identify its protection level. Large internal volume for easy communication and breathing.
Twin elastic straps, ultra flexible and strong, stapled outside of the filtering area to avoid any risk of leakage. Lightweight half masks to reduce wearers' fatigue.
Protection and wearer acceptance guaranteed during periods of extended use. Exceptional level of comfort. No need to change respirators for the normal period of use. Prevents irritation.
No risk of latex allergy. No restriction with regard to use. Environment-friendly.
Size – Medium-Large M / L
Used in:
Construction industry
Iron and steel industry
Textile industry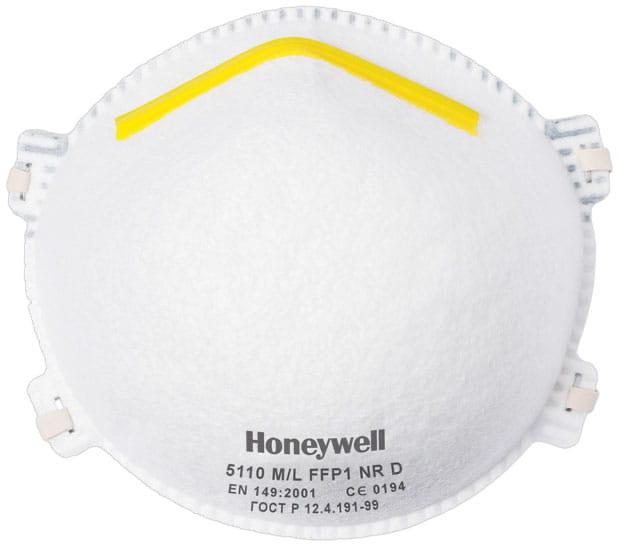 FFP2
3D design of Baltic Masks half masks with a fluffy, breathable and soft fabric for keeping your glasses from fogging. The adjustable nosebridge and elastic earloops are elastic enough to ensure a tight seal.
Multi-layer protection filters dust, germs, smoke, contaminants, and 95% of PM0.3 particles
Used in:
• Personal protection,
• Metallurgical industry,
• Pharmaceutical industry,
• Laboratories,
• Food industry,
• Chemical industry,
• Sawmills,
• Others
Masks with this protection class are designed for environments with airborne harmful and mutagenic particles. Masks with this protection class protect the wearer against at least 95% of particles bigger than 0.3 μm and can be used in environments in which hazardous substances exceed the maximum permissible concentration up to ten times. Apart from ensuring required respiratory protection, our filter system, with a meltblown fabric layer, also protects wearers against unpleasant odours and particles.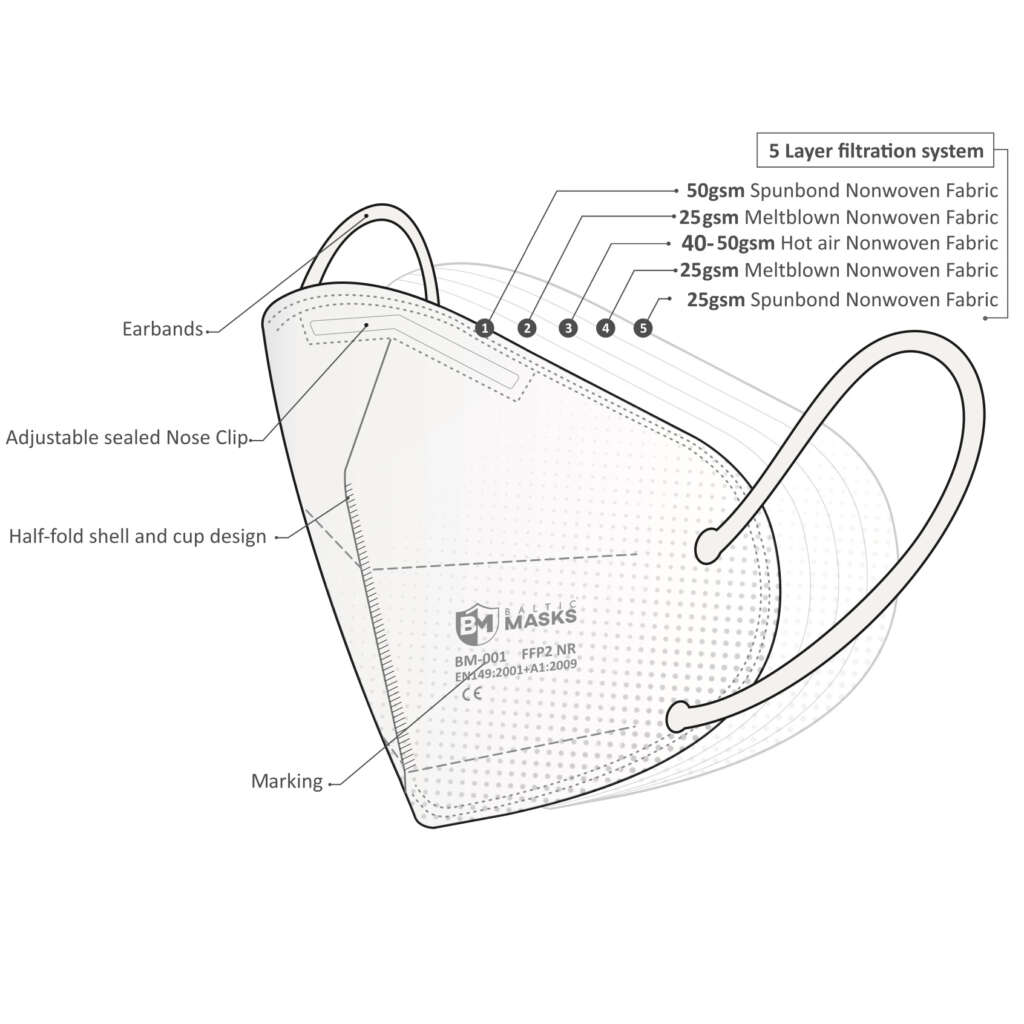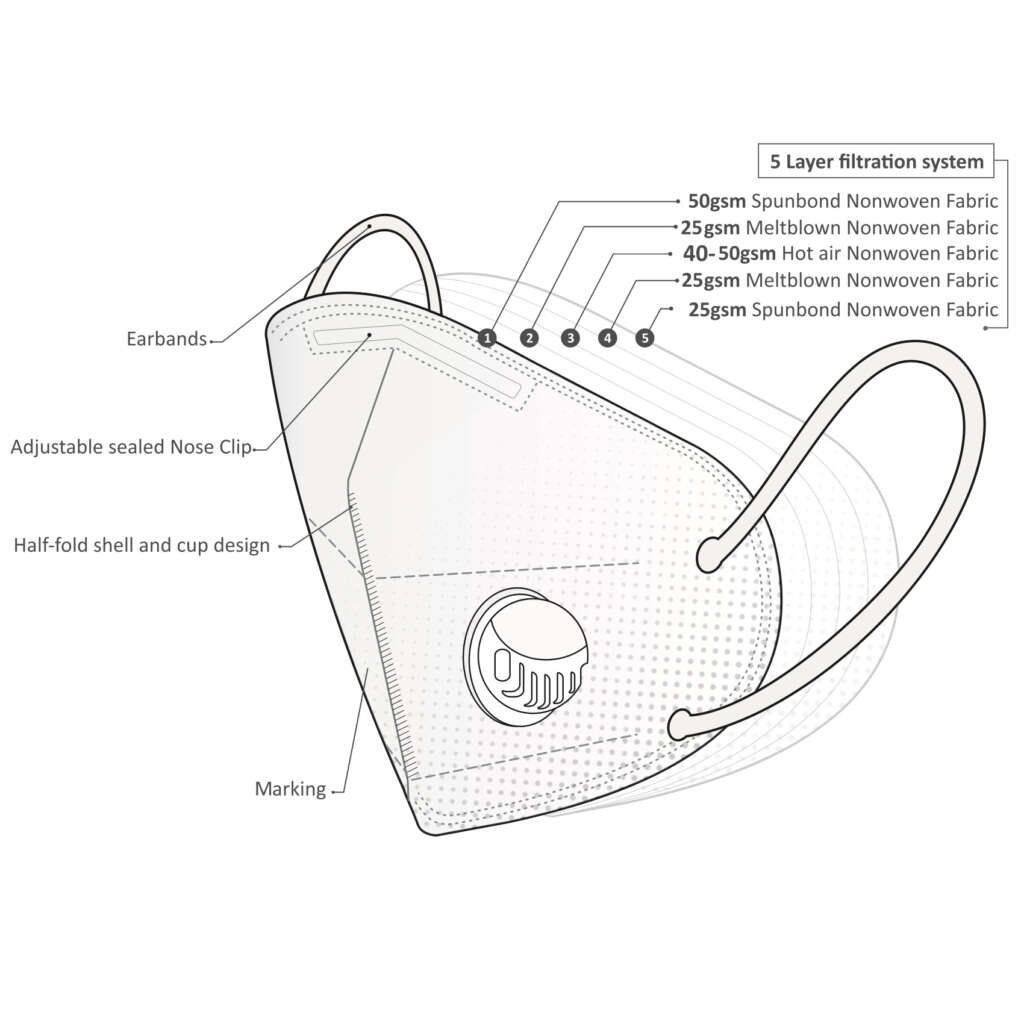 FFP3
As an official agent of the Oxyline mark, we offer a wide selection of products, including the flagship reusable filtering half mask:
FEATURES
The X 310 SV FFP3 R D filtering half masks includes:
multi-layer filtering material: polypropylene
nose clip for shaping the half mask near the nose;
plastic exhalation valve;
head bands made of braided rubber thread;
plastic head band mounting elements;
inner insert for better tightness and comfort of use.
The half mask is designed to ensure ease of breathing during the entire work shift. With its anatomical shape and nose clip containing foam on the inner side, the half mask can be easily adjusted to most face shapes to ensure the required tightness.
PURPOSE
The X 310 SV FFP3 R D half mask is designed to protect the respiratory system against solid aerosols, water-based aerosols (dust, smoke), and aerosols with the liquid dispersed phase (mists), for which OEL is ≤0.05 mg/m3 if the dispersed phase concentration does not exceed 30 x OEL.
REQUIREMENTS
OXYLINE half masks comply with:
European harmonised standard – PN-EN 149+A1:2009 (EN 149:2001+A1:2009) "Respiratory protective devices – Filtering half masks to protect against particles – Requirements, testing, marking";
relevant European harmonisation legislation requirements: Regulation (EU) 2016/425 of the
European Parliament and of the Council of 9 March 2016 on personal protective equipment and repealing Council Directive 89/686/EEC