Surgical masks are the most popular type of protective masks. Disposable surgical masks were created to protect medical staff and persons exposed to inhalation of dust and other airborne contaminants. Masks of this type are aimed to form a physical barrier between the wearer's mouth and nose and potential contaminants around him/her.
Disposable surgical masks are designed to protect the wearer against drops and particles larger than 100 micrometres in diameter (1 μm is one millionth of a metre, also known as a micron). The role of these masks is not only to filter air, but also to protect the face against drops of saliva and the so-called aerosol, which come out of the mouth and nose of a sick person when he/she is coughing or sneezing or during certain medical procedures.
Disposable protective masks
A disposable protective mask is a particular part of work clothing for workers who perform their duties in harsh conditions. This is the simplest form of face protection.
A polyester mask is a disposable product, which means it cannot be washed or disinfected. Once taken off the face, it should be disposed of immediately.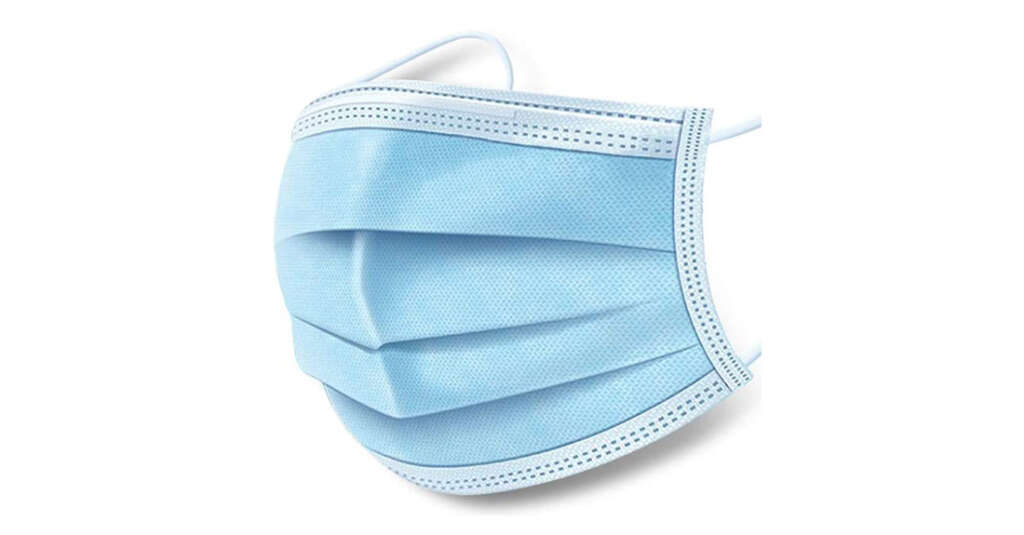 MEDIROC medical face masks
Our medical masks meet the EN 14683:2019+AC:2019 standard.
The offer includes a pack containing 10 masks. They are certified as a medical device and packed in the original cardboard box
Main features:
Disposable face mask
Filtration efficiency >98% BFE
Durable ear loops
Metal nosepiece
Size 17.2 x 9.5 cm
White colour
100% nonwoven polypropylene fabric
Hypoallergenic
Easy to fit to your face
3-layer structure for maximum protection and wear comfort!
Waterproof nonwoven fabric layer
Meltblown filter layer, BFE >98%
Hypoallergenic and skin-friendly nonwoven fabric layer
The product is used by doctors and specialists all over Poland. It is perfect for your office, workplace, or home and indispensable during travels or moving around in public places.
The masks passed the CE marking certification procedure.
The design of the medical mask provides effective protection for both doctors and patients, allowing you to breathe freely.
Apart from operating rooms, face masks are now common and used in many jobs on an everyday basis. They are an effective means of reducing the spread of infections during flu and cold seasons.
PROTECTION IS OUR PRIORITY
The design effectively protects the wearer from hazards and contaminants, while ensuring full wear comfort and easy breathing.
With the hypoallergenic and skin-friendly layer, the masks can also be used by everyone.