Aprons are part of the so-called "protective clothing".
Medical protective clothing made of nonwoven fabric, i.e. the so-called nonwoven polypropylene fabric (PP), has antistatic properties and is viscose- and cellulose-free. Nonwoven fabric is valued for its properties, which include light weight, durability, and strength. Wearing disposable protective clothing, especially in hospitals, reduces the risk of medical personnel transferring bacteria, various microorganisms, and contaminants. Disposable protective aprons can be part of protective clothing for persons in contact with those who are sick. Aprons can be used in many places where special clothing to protect health and life is required to be worn.
Disposable nonwoven fabric aprons can be used in:
cosmetics industry
chemical industry
food industry
hospitals, clinics, and laboratories
NONWOVEN FABRIC APRON
Our sewing room can make aprons tailored to customer's requirements (examples: with straps, with velcro/press studs at the front, with a collar or trim around the neck). Nonwoven fabric colour can be chosen (examples: green, blue, white),  basis weight and size can also be chosen (30/40 and higher, sizes up to 3XL inclusive).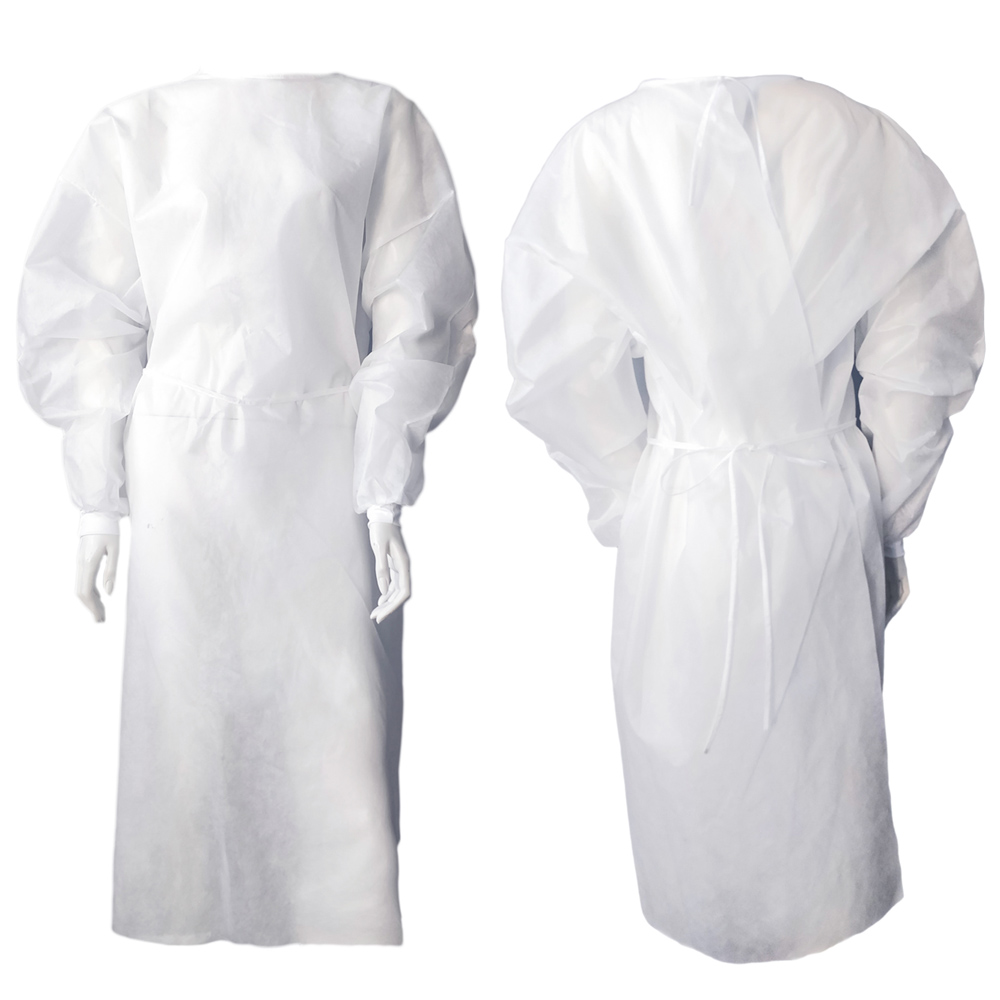 SMS SURGICAL APRON
SMS is a material used to manufacture medical supplies, which is ultrasonic welded. It includes three layers – two outer ones made of spunbond polypropylene, and the middle one made of meltblown polypropylene. This combination ensures high strength, good air permeability, and high bacterial filtration efficiency. The properties of this nonwoven fabric are ideal for medical aprons in particular.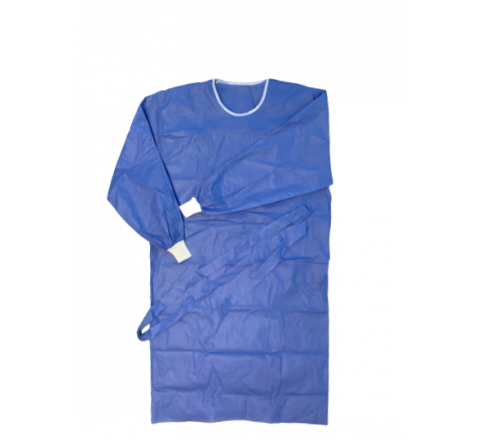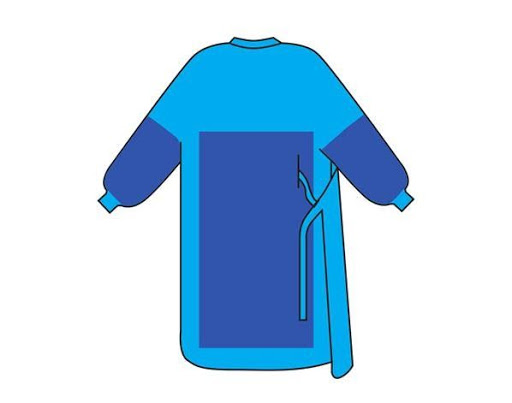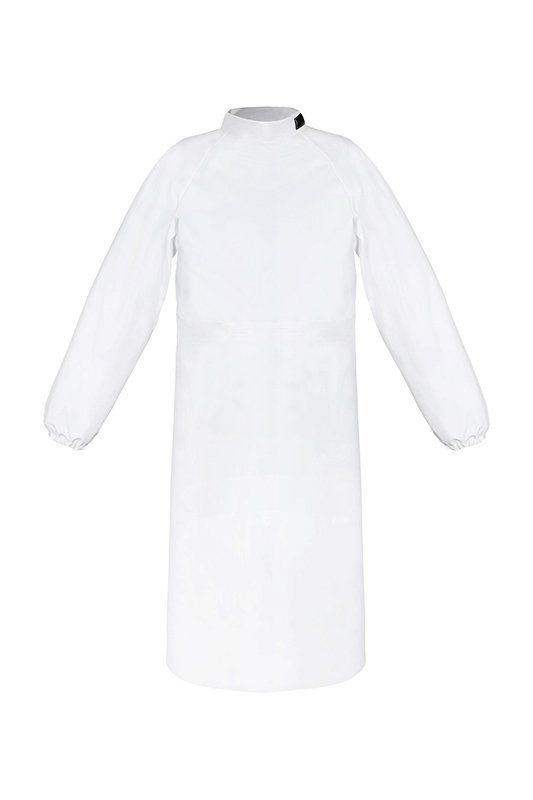 PLASTIC APRON
Specification:
front plastic apron
antielectrostatic
approved for contact with food
worn around the neck
tying on the back
long and wide straps
high neckline
broad shoulders
BRC-compliant LDPE film
waterproof apron
roll packed